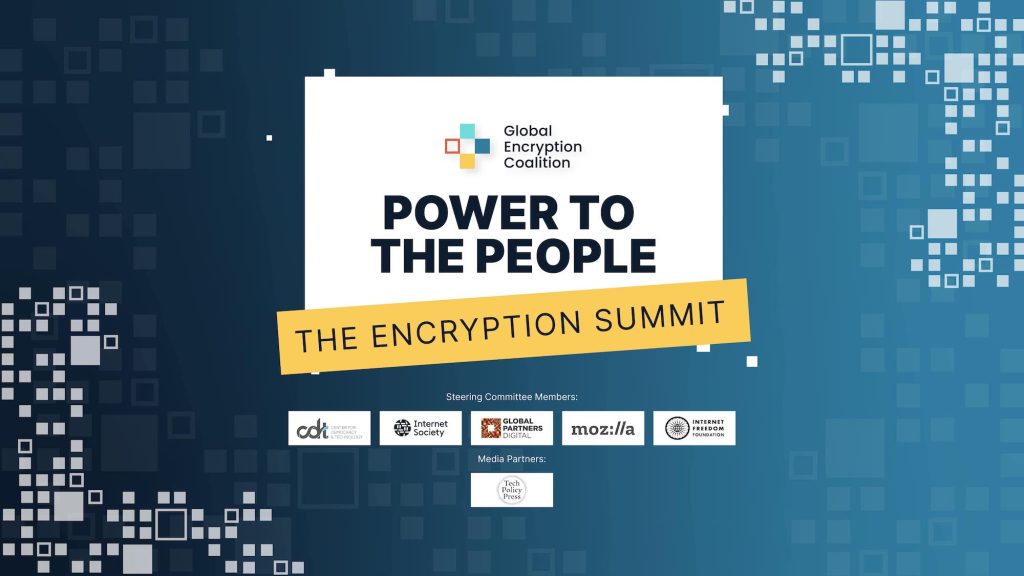 Power to the People: The Encryption Summit
Hosted by the Global Encryption Coalition Steering Committee, this marquee event seeks to celebrate the many ways in which encryption makes us powerful, investigate the regulatory challenges facing encryption, and unite our community.
Join us on 19 October 2023, from 11:30 UTC, to participate in a pivotal movement shaping the future of online privacy and security.
You can also participate in one of the Global Encryption Day 2023 events organized worldwide.
Interested in organizing an event for the Global Encryption Day 2023? Let us know.